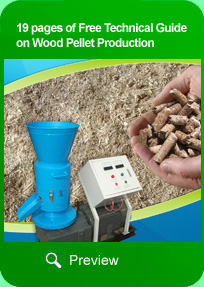 NPM Official Homepage

"Practical and comprehensive guidance Ebooks on Wood&Biomass Pellets Production written by
Professional EXPERTS
with
ALL
the information you need to start your successful pellet production."
We offer a preferential price for the order of
two books

at a time!
Benefit you can have by reading our Ebook:
Save time and effort

on gathering information from Internet or other resources.

Instant downloaded

to save your time.

Good reference book

to build your business plan.

Your Encyclopedia

for Wood&Biomass Pellet Production
Besides the Ebook, we still offer other additional benefit:
FREE

consultation

FREE

bimonthly updated version emailed to you at no extra charge!
"Small investment brings surprising effect"
Real data and authoritative view
Concise and easy-reading
Substantial content with detailed data
Well organized and logical
You can read it in your mobile devices like IPAD and IPHONE.
"This book takes a clear, subjective look at pellet production. It is not difficult to read and it even makes me more interested in producing pellets. Its electronic format is very convenient for I can read it from my Iphone anywhere. Good read."
Richard Yeong S.Korea
"If you are looking for a book to learn something about how to make pellet fuel at home---this is a great one. It is so interesting to learn how to make home made wood pellet fuel. The writing was easy to understand as well, I found myself repeatedly impressed by the information. Highly recommend. "
Bruce
"This book really surprises me. After reading it I decide to buy a pellet mill and now use the raw materials around my house to heat my home. Now I am saving money and giving pellets to my friends and family as gifts. What a great product!"
Money Back Guarantee
To ensure that you are receiving quality service and functional products, we offers an honor-based unconditional 90 day money-back-guarantee upon purchase any of our products without reason.
Still Feel doubt? Hesitate to pull out your purse? We won't say NO to you. You can get a FREE brief version of Ebook within 24 hours by simply providing your name and email!